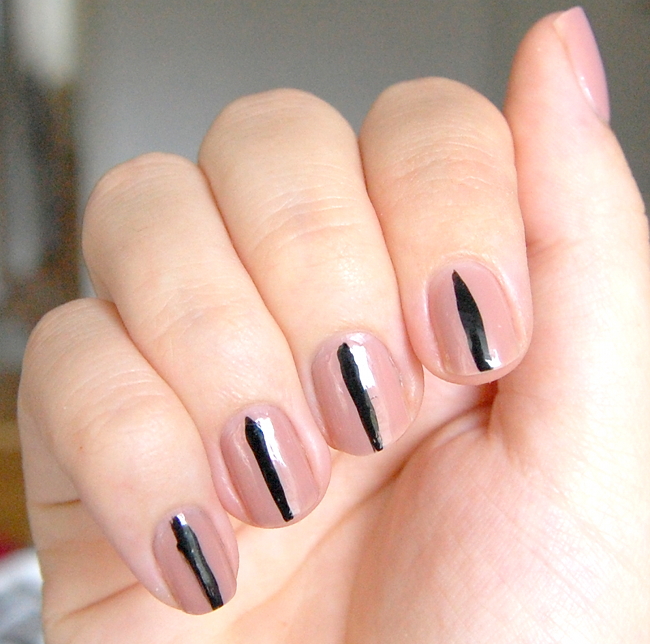 Det kommer framöver dyka upp en nail art-bok på svenska, råkar jag veta. Jag följde ett recept, Sassy seams, i engelska originalet. Det verkade som ett bra nybörjarrecept, med bara ett streck. För att vara så enkelt blev det tämligen effektfullt. Ändå blev strecken naturligtvis inte helt perfekta, men det är väl inte hela världen.
Jag använde en streckpensel, som helt enkelt är lång och smal. Änden placeras i nederkant på nageln, sen läggs penseln ner och dras uppåt ut över nageltippen.
Nude-lacket är två lager Opi Tickle my France-y och det svarta lacket är Essie Licorice. Opi Start to finish som underlack och Essie Good to go som överlack.