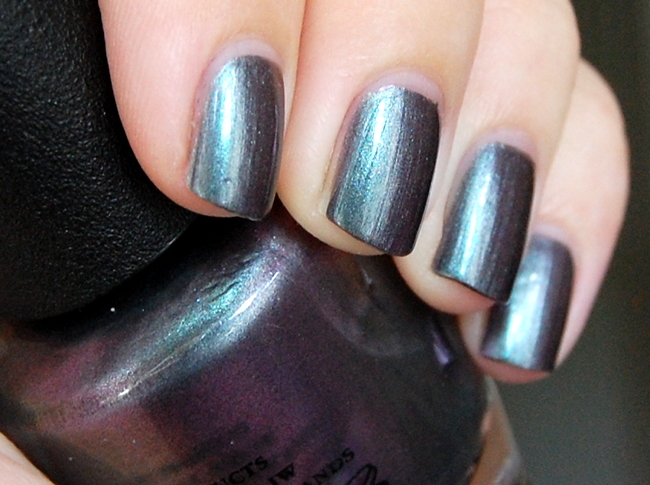 Opi Peace & love & Opi är duokromt, alltså två färger samtidigt. Basen är någon form av stålblå, sen skiftar lacket i blågrönt och lila. Till skillnad från andra lack som har olika färg beroende lite på ljus så är det här lacket alltså tvåfärgat. Och jäkligt svårt att fotografera, tyckte jag.
Doukroma lack är som motsatsen till krämlack, de nästan skapar volym och framhäver nagelns välvning. Sen är de helt hypnotiserande också.
Peace & love & Opi ingår i Opis San Francisco-kollektion för hösten och vintern.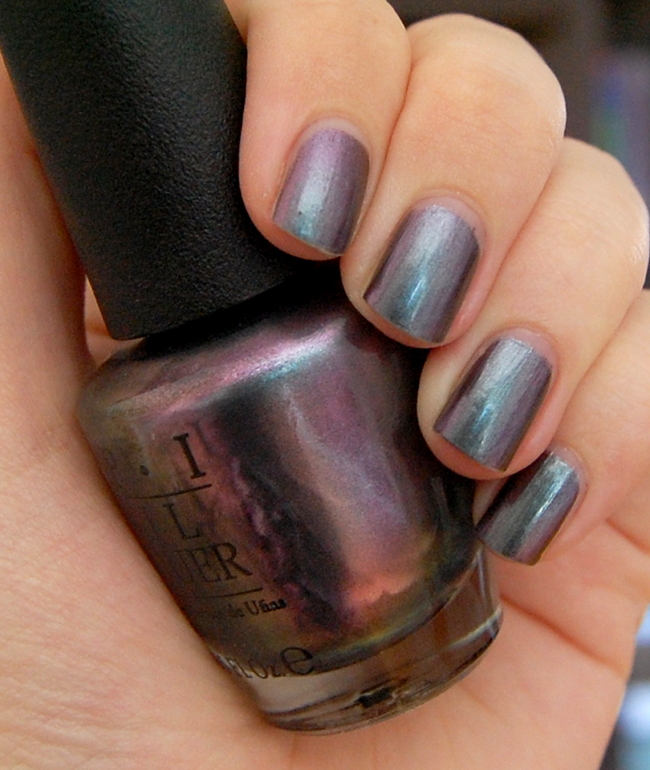 Jag målade två lager för full täckning. Lacket blir lite randigt, men tillräckligt lite för att jag inte ska störa mig ett dugg. Jag använde Opi Start to finish som underlack och Essie Good to go som överlack.